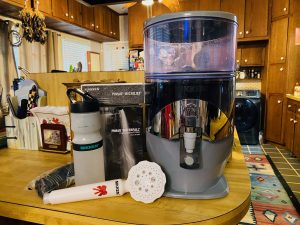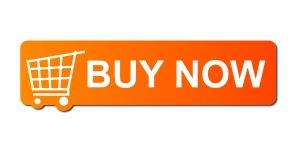 The Nikken Water Pack
Are looking for a home water filtration system?
Our Nikken water pack is a solution for you. Choosing the best home water filtration system for your family is  important. Here is what you need to know.
Water is vital for your wellness.
You can only live a few days without water. You need clean water for drinking, bathing and traveling. Drinking alkaline mineralized and energized water helps support your body's internal environment and immune system.
You want to live well in a sick world.
We are living in uncertain times due to the pandemic. There is no immunization, treatment or cure available for everyone. You can support your immune system. Proper hydration is essential for a healthy immune system.
PiMag Waterfall Water is Special
PiWater was discovered in Japan. Scientists studied this naturally pure water in remote areas and discovered its benefits for living things. Your water pack puts the benefits of the 3 Nikken PiWater home water purification systems at your fingertips. With your purchase of the Nikken water pack you will have an endless source of PiMag water technology to drink, cook with, shower in and for travel away from home.
The water pack provides the best:
Water purifier for home
Tap water filter system
Countertop water purifier
Chlorine filter
Alkaline Purifier
Portable water filter
Natural water purifier
Outdoor water filter
Camping water filter
Alkaline water bottle filter
Nano filter water
Water filtration bottle for travel
Shower System
The Nikken Water Pack gives you all these features and benefits combined into three water purification systems which create a complete water filter system for home and the best water to go filtration bottle.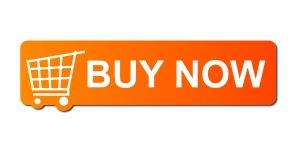 NIKKEN'S SOLUTIONS FOR YOUR WHOLE HOUSE WATER FILTER
NIKKEN PIMAG WATERFALL WATER FILTRATION SYSTEM
It is a countertop, gravity water filter which does not require electricity.
It is a small water purifier machine, taking little space in home or office.
It travels easily in a reusable shopping bag.
It provides high quality alkaline water for cooking.
It provides water that kids really like the taste of and are willing to drink.
It is a tap water filter system; all you do is add the tap water.
It provides you all the clean PiMag water your family can drink.
It will promote your family's and pet's health and wellness.
It removes 99.9% of bacteria from your water.
It will last for years with proper care.
It only requires monthly cleaning.
It is a natural system using no chemicals to reduce chlorine
It neutralizes chlorine, a toxic chemical in all municipal water.
It mineralizes, alkalizes, energizes, and magnetizes the water for maximum absorption and hydration, which is unique with home water filtration.
It earned the Gold Seal of Approval from the Water Quality Association for performance, capacity and ability to remove contaminants.
Drinking water is much more than a beverage choice. Water is an essential nutrient. The Nikken PiMag Waterfall is the best choice for a drinking water filter when you consider quality, cost, performance and the taste of the water you drink.
PIMAG MICROJET SHOWER SYSTEM
Nikken provides a complete shower system to reduce chlorine and provide clean, filtered water with a Nikken Microbubble Shower Head. When you want to pamper yourself in the shower the Nikken shower head will be your best luxury shower system.
All municipally treated water is required to have chlorine to kill pathogens. Chlorine is a toxic chemical. It is estimated you absorb as much chlorine in one shower through your skin and breathing the water vapor, as you would absorb drinking 30 glasses of chlorinated water. Nikken's waterfall shower system reduces the chlorine and provides clean water to promote your wellness.
A Unique Shower Head System
One of the unique features of the Nikken Shower Head System is that it uses no chemicals or salts to reduce the chlorine. Nikken uses a unique process that converts the free-radical chlorine ions into neutral chlorides. It also has a patent pending air-induction technology that makes the water feel better to your skin and provides the feeling you get of soft moist skin and hair. For those of you who use chemicals to perm or color your hair, you will love how your hair feels showering and shampooing with the MicroJet.
Do you prefer a shower wall systems or the comfort of a hand held?
You get your choice of a handheld or a wall mount luxury shower system. Both have been tested according to NSF/ANSI 177 for reduction of free chlorine. This is independent validation of the removal of chlorine in your shower.
The Microbubbles promote a feeling of soft, silky, & clean skin
The microbubble technology is unique and promotes a feeling of soft skin. Both the wall mounted shower system and the comfortable shower system with handheld nozzle create miniaturized microbubbles that effectively penetrate the soil buildup on your skin and make if feel moisturized.
Your Choice of Shower Head Systems for Wellness
The Nikken microbubble shower head comes in 2 options, hand held or wall mount. Most people like the feeling of a rain shower. Both shower systems with rain shower and handheld showering increases your comfort. Your shower will now be your spa.
PIMAG WATER BOTTLE
It's an alkaline water bottle, which provides clean, PiMag, filtered water
for your on-the-go lifestyle.
The Nikken Bottle vs. Disposable Water Bottle
The Nikken PiMag bottle is the perfect solution for the disposable water bottle crisis. The United States has over 2 million tons of disposable water bottles in landfills. There are another 8 million tons of plastics in the ocean. The Nikken Sport Bottle decomposes completely in a landfill within 30 days once the methane gas has reaches it. The bottle with filter inside will break down, feed the soil and can be utilized as energy. It is a win-win for you and for the planet.
Best Filtered Water Bottle for Travel
This water filter water bottle is a travel tap water filter. Wherever you go in the United States or out of the country, you will have pure, clean, tasty PiMag water to drink as long as you have access to tap water. A Nikken refillable water bottle with a filter should be on every traveler's packing list.
The Nikken PiMag Sport Bottle exceeds most ANSI/NSF Standards
Exceeds the standard for reduction of:
Particulates
Chlorine
Chloramine
Taste and odor
Cyst
Lead
Bacteria
Volatile organic compounds
MTBE's
The Nikken Water Bottle provides peace of mind when you are away from home. When you are drinking water through it you know that you are filtering out the bad stuff and hydrating your body for better wellness.
MORE ADVANTAGES OF
THE NIKKEN WATER PACK WATER PURIFICATION METHODS
You get replacement filters for all these water treatment systems
One PiMag Waterfall Countertop Filter Replacement
One PiMag MicroJet Shower Filter Replacement Cartridge
Two PiMag Water Bottle Filters
You also save an additional 10% on all the components
Nikken knows that your wellness is important to you and they reward you with significant savings when you purchase the water filtration system pack rather than purchasing each component individually.
.
The benefits of all of Nikken's water technologies for purification of water
NATURAL PURIFICATION SYSTEM
We need to bring nature into our homes. Nikken water technologies recreate nature's spring water in our PiMag; clean, energized, mineralized, oxygenated, alkaline water at home and on the go. Nature makes the best tasting water and through science Nikken brings it home to you with the best water treatment systems.
STRUCTURED WATER THAT IS ALKALINE, MINERALIZED AND MAGNITIZED
Alkaline water helps bring balance to your body and water that is structured, mineralized and magnetized is more easily absorbed into your cells. You can hydrate and energize faster with this drinking water filter system.
CERTIFIED ADVANCED FILTRATION
Nikken utilizes Multi-Stage water filtration that has been certified to meet or exceed the water filtration standards. Nikken has received the Gold Seal of Certification from the Water Quality Association.
Do you want the best water purifier machine for home?
You, your family and your pets can live better drinking PiMag Water. The Nikken Water Pack is the best way to start promoting better wellness in your home.
Choose the Nikken Water Pack and start creating your personal wellness environment.
Do you like saving money?
You will also save significant money while promoting your wellness when you purchase this water pack.
Click here to get yours: